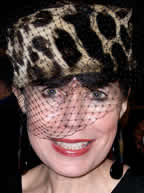 The Waters Group is a client focused Australian public relations, publicity, special events management, and arts consultancy, based in Melbourne, Australia.

TWG was founded by Alison Waters in 1990 following a highly successful multi million dollar cultural assignment for the French Embassy in Canberra.
TWG has developed an enviable reputation working with many of Australia's leading corporations, governments and creative individuals. TWG offers creative lateral thinking and innovation.
TWG has a strong media culture working closely with all media, from international business publications to national newspapers, consumer magazines, trade journals, television, radio and online.
We work to deliver exactly the outcomes our clients and journalists want - measurable results with integrity.
There is never just one simple approach - every project is developed and costed to meet the specific needs of each and every client large or small.