About The Waters Group
Alison Waters - the Waters Group Publicity and Public Relations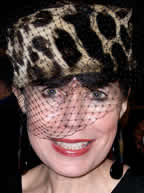 In 1990 Alison Waters founded the Waters Group Publicity and Public Relations.

Alison studied anthropology at Auckland University, later taking post graduate studies in film at La Trobe University, Melbourne. In New Zealand she had her first taste of journalism as editor of a philosophical magazine, 'Phoenix'.

After an extensive public relations stint in London with the iconic fashion house Biba, Alison came to Melbourne to return to University. At this time she managed several well known Melbourne art galleries.

In 1987 she was appointed Cultural Attaché at the French Consulate in Melbourne with the challenging task of directing public relations and publicity for the French Government's $25 million contribution to the Australian Bicentenary celebrations.

The Waters Group became a driving force in the creation of the socially committed Esprit Cares Trust. Other briefs followed in the fields of law, environment, technology and marketing with major clients seeking communications skills within and beyond the boundaries of their specific disciplines.

In 1992 The Waters Group initiated a partnership with the University of Melbourne Centre for Philosophy together with international philosophers that was to pioneer a series of Business Ethics Roundtables with senior management of some of Australia's leading corporations.

Alison brought her passion for the environment into play with a major publicity and public relations brief for the Australian Conservation Foundation.

Over time Alison's Waters Group has taken a active role in developing, implementing and assisting many environmental awareness initiatives in Australia which included the Banksia Awards, SunRace Australia, Aurora Vehicles Association and the WSC.

The Waters Group was itself awarded a Banksia Environmental Award for its work in communications on the solar technology event, SunRace Australia. TWG Publicity for this event reached 200 million people around the world.

The Waters Group have in recent years added to its ever-expanding client list with many new clients in fields of fashion, art and lifestyle.

The Waters Group works to develop strong partnerships with its clients, delivering measureable results with excellence in communication and communication concepts.

The Waters Group is Connected
Diane Tiffin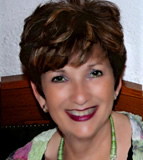 Diane has been Consultant with The Waters Group for the last five years, involved in writing, researching and editing. Her extensive background includes roles in diplomacy, politics and hospitality. She was for 16 years the manager of an exclusive Melbourne ladies club and in recent years been active in the Tourism industry throughout Australia and overseas. Diane's wealth of experience is invaluable in The Waters Group publishing activities and events management.

John Hoerner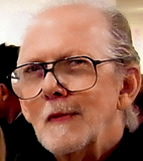 John studied Communications at RMIT Melbourne. A great interest in music prompted him to open one of Melbourne's first Hi Fi stereo salons. He continued his studies in Industrial Design at Prahran Technical College.

He became involved with the fine art community, opening several art galleries. John left the arts field to pursue his interest in the environment with the development of a Solar Village at Cape Otway, Victoria, developing a unique planning model for wilderness areas.

Later John re-entered the field of industrial design, developing advanced technology vehicles for the Australian and Middle East markets.

Following a brief period with the Commission for the Future John joined The Waters Group in 1990 working in the areas of environment, social issues and sustainable technology.

As part of his role at The Waters Group, in 1996 he founded the annual Australian Solarcar and Electric Vehicle event, SunRace, to promote sustainable energy and transport technology engaging young Australians in this science and technology-focused Brain Sport.

He continues to consult with The Waters Group in the areas of event management, sustainable technology and the arts.